About us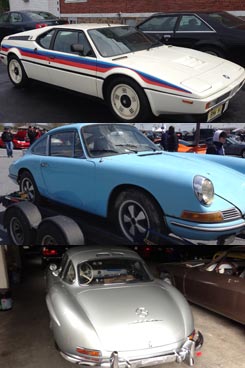 Mendel's garage is the company who grew up from my hobby collecting cars .
Being a normal car dealer and constantly searching for cars I was able to pick some jewels for my own collection.
At some point I decided to share my knowledge and passion to cars a with all automobiles collectors and enthusiast like me and transfer it to the new company who would help them finding their dream cars.
I am very selective about my cars and spend countless hours researching, assessing and inspecting each car before acquiring my inventory. I have agents in Europe, Japan, Middle East, South America and Australia. No matter where your dream is located we will find and deliver it to you.
We are a very specialized automotive business that exclusively focuses on interesting and rare automobiles . Once a car is brought into our inventory, it is thoroughly inspected by our Master Technician and all necessary maintenance items are addressed.
We are a family owned and operated business with the customer always in mind. Integrity, honesty and full disclosure are the pillars of our business. Building relationships and conducting ethical business is what our company is built upon. We look forward to working with you and sharing the car enthusiasm and passion.